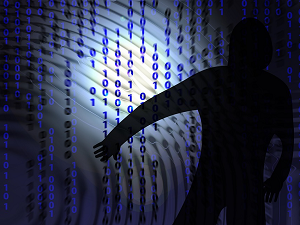 Recently digital media giant Shutterfly was hit by a major ransomware attack.
The attack disrupted broad swaths of the company's services including those offered under their GrooveBook, BorrowLenses, and Lifetouch brands.
According to a report received by BleepingComputer, Shutterfly was targeted by the Conti gang. That group was able to encrypt more than four thousand of the company's devices and 120 VMware and ESXi servers.
Like so many ransomware attacks in recent months the Conti gang did not start encrypting files immediately upon breaching the Shutterfly network.  Instead they lurked for a time while quietly exfiltrating files to a server they control.
The Conti gang has created a private Shutterfly data leak page that contains screenshots of the data the group allegedly stole prior to launching the encryption phase of their attack.  The purpose is to use the stolen files as leverage to prompt the company to pay the ransom demanded. The ransom in this case is reportedly in the millions of dollars.
Based on the screenshots on the data leak page it appears that the Conti gang made off with legal agreements, merchant account info, and a wide range of login credentials for corporate services.
The company has released a brief statement about the matter that reads as follows:
"Shutterfly, LLC recently experienced a ransomware attack on parts of our network. This incident has not impacted our Shutterfly.com, Snapfish, TinyPrints or Spoonflower sites. However, portions of our Lifetouch and BorrowLenses business, Groovebook, manufacturing and some corporate systems have been experiencing interruptions. We engaged third-party cybersecurity experts, informed law enforcement, and have been working around the clock to address the incident.
As part of our ongoing investigation, we are also assessing the full scope of any data that may have been affected. We do not store credit card, financial account information or the Social Security numbers of our Shutterfly.com, Snapfish, Lifetouch, TinyPrints, BorrowLenses, or Spoonflower customers, and so none of that information was impacted in this incident. However, understanding the nature of the data that may have been affected is a key priority and that investigation is ongoing. We will continue to provide updates as appropriate."
Based on the above there's little for users of those services to do at present. Out of an abundance of caution if you do use the impacted services you will probably want to change your password right away.