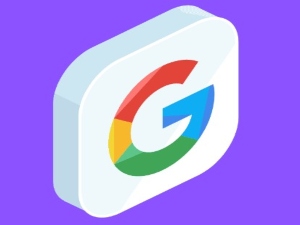 If you haven't touched your Google account in years, it is time to use it again to prevent it from disappearing. Google recently announced that it will be deleting accounts that have been inactive for two years. This move is part of efforts to organize user data and improve account security. Businesses using Google to connect to third-party software should take proactive steps to maintain their accounts.
Google's shift in its inactivity policy: A move towards more secure cyberspace
Google's previous inactivity policy stated that it would wipe data from accounts that had been inactive for two years. But the tech giant has updated its rule, saying it will delete the entire account if it hasn't been touched for two years. That includes content within the account, including Gmail, Calendar, Meet, Drive, Docs, and Google Photos. This policy specifically targets personal Google accounts, leaving business accounts unaffected.
This change is an innovative solution to the increasing online security threats, with inactive accounts more prone to phishing and hacking. These dormant accounts, often shielded with recycled passwords and lacking up-to-date security measures, become easy targets for cybercriminals. Hence, Google's policy revamp is a progressive move towards a safer online environment, urging everyone to actively manage and secure their accounts.
What's next for businesses?
While not all companies operate on Google's business accounts, those that use personal accounts need to heed Google's revised inactivity policy to maintain access to their critical data. Maintaining activity can be as simple as sending and opening emails on Gmail, conducting searches while logged into the account, utilizing Google Drive, or using Google to sign in to other accounts.
Businesses must also prioritize the security of their Google accounts against threats. This includes regular monitoring of all shared accounts, enabling two-factor authentication, updating account settings, keeping recovery email addresses handy, and creating strong, unique passwords for each account.
Embracing Active Account Management
The crux of Google's new account deletion policy is to inspire businesses to actively manage their accounts. A systematic account management process in the workplace can be instrumental in ensuring all accounts remain current and secure, thereby mitigating risks associated with inactive accounts. This initiative underlines the importance of account activity and security, providing a valuable lesson for business owners on the possible impacts of Google's policy changes on their operations.