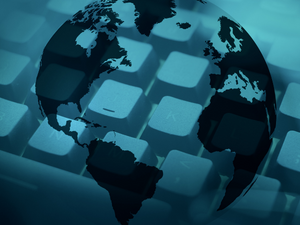 Schools in Tucson, AZ, and Nantucket, MA, became the most recent targets of cyberattacks within hours of each other during the last week of January. The two attacks appear to be unrelated.
The hackers behind the Tucson Unified District ransomware attack specifically mentioned low spending on crucial cyber services as a reason for infecting their systems. A note allegedly written by the attackers states, "If you are reading this it means that your system(s) were hit by Royal. Most likely what happened was that you decided to save some money on your securi(ty)."
Royal ransomware infects computers, encrypts and copies data, then threatens to post the information online in public forums. The hackers using this human-operated ransomware then demand a "modest royalty" in exchange for the return of the stolen data. While Tucson began investigating its cyberattack in partnership with the FBI, another school district fell victim.
Ransomware infected four Nantucket, MA, schools, sending 1,700 students home halfway through the school day. The school district warned students and staff members not to use laptops, tablets, or other school-issued tech devices in case of ransomware activity.
Cyberattacks Targeting Schools Are on the Rise
Nantucket Public Schools is the fifth school in the United States to report a data breach in January 2023.
Cyberattacks target schools due to the rise in online learning. As a byproduct of the pandemic, school closures forced education online. Many schools now operate in person but still issue computers or tablets so students can access online libraries and assignments. Unfortunately, most schools have shallow budgets for IT specialists and online security while failing to enforce basic protections like strong passwords.
Devices and systems with low cyber security standards make perfect targets for hackers. School systems contain a wealth of personal information and internal documentation, which ransomware attackers hold hostage. If ransomware demands remain unmet, the operators may release their collected information, leaving everything from social security numbers to phone numbers publicly disclosed.
As more cyberattacks target schools, cyber security experts search for ways to address the problem while not going over the school's allotted IT budget. Many school districts fear that they, like Nantucket Public Schools, may suffer a complete shutdown due to a ransomware attack. Schools suffered data breaches even before the pandemic. Tucson's school district received negative remarks regarding online security in a performance audit in 2018. Some of the issues mentioned included:
Weak password requirements
Former employees retained access to the school system
A lack of planning for possible equipment or system malfunctions or failure
These problems, in addition to low budgets, make it impossible for schools to protect their systems against ransomware attacks like Royal safely.
Staying Vigilant and Prepared Against Cyberattacks
While these recent cyberattacks target schools, everyone from business owners to private citizens should reconsider their own cyber security. Installing antivirus software, using strong passwords, and ensuring past employees or users cannot access your systems all help protect computers and servers. Good cyber security tactics and training lower your chances of becoming the next target of a cyber attack.