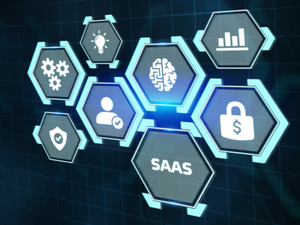 As a business owner, it's crucial to have the right tools in place to help your business run smoothly and efficiently. One of the critical tools you'll need is the right software. Whether you're looking for software to help you manage finances, communicate with your team, or handle customer relationships, many options are available. So how do you choose the right software for your business needs?
First, it's essential to assess your business needs and goals. What are the key tasks you need to accomplish? What are the pain points you need to address? By understanding your business needs, you'll be able to narrow down your options and focus on software that will genuinely benefit your business.
Next, consider your budget. Software can range in price from free to thousands of dollars, so it's essential to have a clear idea of what you can afford. Remember to factor in the ongoing costs of subscriptions or updates and any training or implementation fees.
It's also a good idea to research different software options and read reviews from other users. Look for software that has a track record of reliability and customer satisfaction. Consider whether the software has the features you need and if it integrates with any other tools you use.
Another vital factor to consider is the level of support available. Will you have access to help if you encounter any issues with the software? Is a user manual or other resources available to help you get started?
Finally, don't be afraid to ask other business owners or industry experts for recommendations. They may have firsthand experience with different software options and can provide valuable insight.
Choosing the right software for your business can be a daunting task. Still, by taking the time to assess your needs, research your options, and seek recommendations, you can find a solution that will help your business thrive.