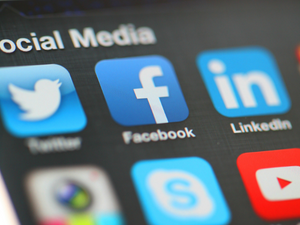 Social media marketing is an effective tool used to promote your company online. Many people use social media channels to promote products or services; however, companies can also use social media to generate leads without advertising on search engines like Google. In addition, companies with blogs and social media pages might run sponsored posts on other companies' sites to build relationships and gain more fans on social networking websites. 
Here are three tips to kick-start your company's social media efforts and drive traffic to your business:
Have A Clear Purpose for Each Platform
Before you even think about creating new pages, let's talk about your overall purpose with your company: 
What is your company's core purpose? 
What is the primary goal of your social page? 
Who is your target audience?
Avoid adding anything that may confuse your followers; if they don't understand your message, they'll quickly forget about it. So, decide upon your purpose before building your brand's social media presence. 
Focus On Building Your Brand
You might be tempted to try every social platform to reach as many people as possible. But the real benefit is having a presence on one or two of your social channels. Managing a limited number of social accounts helps you focus your attention on a specific audience and enables you to connect more personally. 
Put Out Good Content
Make sure your content is valuable. You'll lose interest if your social media site is riddled with poorly written content. Instead, content should be beneficial, informative, and engaging for the readers. With informative and valuable content, more readers will likely like and follow your social media pages since it is relevant to them. Thus, driving more traffic to both your social media and website.  
Maintaining your social media presence might be difficult. However, if you establish objectives, produce consistent content, and engage with your audience, your business will gain from developing stronger, more personal bonds with consumers.