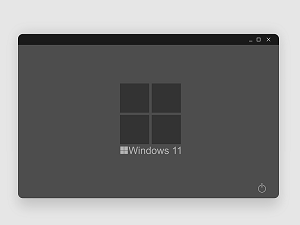 Are you a Windows 11 early adopter?  If so, you'll want to grab the latest update KB5014019.  It contains several important bug fixes including fixes for Direct3D app crashing issues, slow file copying issues, and an issue with the TPM (Trusted Platform Module) driver. Some users have reported the TPM driver was dramatically increasing system startup time.
In addition to that, if you've been annoyed by blurry icons, incorrect search results scaling, and if your system is failing to maintain your preferred brightness setting after you change it, this latest fix has you covered.
In the area of new features, the latest update adds a small one but one that's sure to bring a smile to at least some people's faces.  Microsoft is experimenting with a new "Windows Spotlight" feature which aims to bring the world to your desktop with new background pictures.
The Windows 10 background pictures and blurbs are both compelling and interesting, and the company is hoping to build on that.  New pictures will automatically appear when you enable the feature.  To do so, simply make your way to Settings, then Personalization and then Background.
Once there, select "Personalize your Background" and then choose "Windows Spotlight."
It's a small feature and certainly not critical but it's one of those "user experience" things that a great many people expressed fondness for in Windows 10.  Kudos to the Windows 11 design team for building on it.
In addition to KB5014019, Microsoft also released KB5014022 for Windows 10 users (version 1809) and KB5014021 for Windows Server 2022.  If you're using any of those, be sure to grab and install the latest today to stay up to date.  While this latest release doesn't contain anything groundbreaking, it's a solid update that won't disappoint.