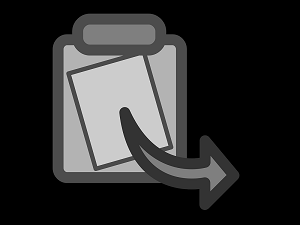 If you're a member of the Windows Insiders group, then you are likely already aware of this. If not, here's something else to look forward to when Windows 11 is formally released.  Microsoft has been experimenting with a new "Suggested Actions" feature when you copy data onto your clipboard.
It all begins with Windows 11 build 22621 in the Beta channel and Build 25115 in the Dev channel. There you'll see the new feature in action any time you copy something to your clipboard.  A bar will appear with one or more options, contextualized to the information you just copied.
For example, if you just copied a date in a sentence regarding a conference, you might get a bar that allows you to create an event for that data with a single click.  If you copy a phone number, the bar would populate with a button allowing you to place a call to that number with one click or tap and so on.
Currently, the feature is quite limited in its scope, and you only see a "Suggested Action" bar when copying certain types of data. If the feature catches on, it would be easy for Microsoft to expand the idea and potentially to expand it greatly.
At present, Microsoft is actively shopping for feedback about the new feature in the Feedback Hub under Desktop Environment > Suggested action on copy.  If enough people respond favorably to the new feature, it's almost certain that Microsoft will keep it. If enough people write in with suggestions on what other types of data they'd like to see incorporated into the new system, those will most likely be added.
It's a small thing but this is one way that the user base can help mold the shape and direction of Windows 11 and we're very pleased to see it.  Kudos to Microsoft.