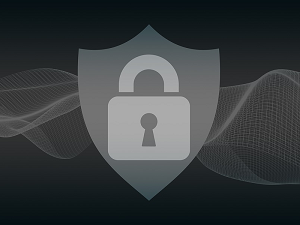 There's a new malware threat to keep an eye out for according to researchers from Zscaler.  Dubbed FFDroider, this one is known for hijacking a variety of social media accounts and stealing credentials and cookies stores in web browsers.
Given the dominance of social media properties on the web, that makes FFDroider a serious threat.
If there's a silver lining to be found, it lies in the fact that for now, FFDroider seems to be spread primarily from websites offering cracked software. Steer clear of downloading cracked software. Until the hackers behind the malicious code change their approach, you can minimize your risk of infection.
If you do happen to fall victim to the malware, know that it does take steps to obscure its presence on an infected system. This happens most commonly by appearing as a Telegram desktop application.  Once installed on a system, it creates a new Windows registry key called "FFDoider," which served as the basis for naming the strain.
The strain scans the infected system for a pre-defined list of web browsers and essentially goes shopping. It goes rifling through the browser file harvesting cookies and saved password information, then exfiltrates the stolen contents to a command-and-control server managed by the hackers.
Currently, FFDroider can scan the contents of Chrome and any Chromium-based browser, Mozilla's Firefox, Internet Explorer, and Microsoft Edge.
FFDroider will also make attempts to authenticate stolen login information. As an example, if it finds Facebook login information and can use it to successfully log in, it will gather information on the victim's friends and the groups that person belongs to. If the user runs advertising on Facebook, FFDroider will also grab that information along with any account, billing, and payment details the victim has entered.
It's fairly easy to avoid this one for now but if you do run afoul of it, it can cause serious headaches. So make sure everyone you know is aware.