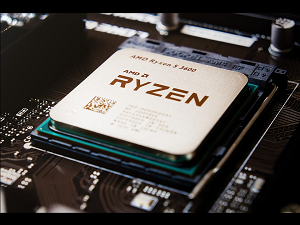 Do you have a PC with an AMD Ryzen CPU?  If so, be aware that AMD has found an issue which causes "temporary pauses in system interactivity or responsiveness."
The issue affects some Windows 10 and Windows 11 systems with the Firmware Trusted Platform Module (fTPM) enabled.
If you're not familiar with it, the fTPM handles cryptographic operations and is one of several minimum hardware requirements systems need to have in order to get support for Windows 11 installations.  In other words, you can't get support for your OS unless you are hardware compliant, and you can't be hardware compliant unless you've got fTPM enabled.
Apparently, users have been complaining about these issues since January but it has taken some time for AMD to research a proper explanation for why it is happening.
Apparently, the root cause can be traced back to the following.
The Company States:
"Select AMD Ryzen system configurations may intermittently perform extended fTPM-related memory transactions in SPI flash memory ("SPIROM") located on the motherboard."
And this can lead to what the company is describing as "a performance stutter."
Reddit users who have been tracking the issue say that it happens 3-4 times a day, regardless of what programs are running and tends to last about 2 seconds.
Now for the good news.  The company has a temporary workaround you can make use of which is detailed on their site.
AMD had this to say about a BIOS update that will fix the issue once and for all:
"AMD expects that flashable customer sBIOS files to be available starting in early May, 2022. Exact BIOS availability timing for a specific motherboard depends on the testing and integration schedule of your manufacturer. Flashable updates for motherboards will be based on AMD AGESA 1207 (or newer)."
In the larger scheme of things, a two second stutter isn't the end of the world, but it is annoying.  If it's happening to you, either head to the AMD website for the workaround or hang on until late May.  A fix is coming.