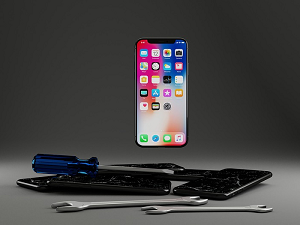 If you have an iPhone by now you've almost certainly heard of the security flaw in the HomeKit protocol which allows Apple users to discover and control a wide range of Smart Devices in their home from the HomeKit dashboard. The recently discovered security flaw dubbed "DoorLock" allows an attacker to essentially brick your phone by deploying a maliciously crafted HomeKit accessory name.  The issue is being tracked as CVE-2022022588.
Apple has now addressed the issue with the release of iOS 15.2.1 and iPadOS 15.2.1. Both updates improve input validation with the result that the devices are no longer susceptible.
That's the good news.  Trevor Spiniolas is the researcher who first discovered the flaw and he gives us the bad news. The company has known about it since August of 2021, and it has taken months for them to issue a fix for it.  During that time Apple said very little about the issue while exposing their user base to unnecessary risk.
Spinolas had this to say about the matter:
"I believe this bug is being handled inappropriately as it poses a serious risk to users and many months have passed without a comprehensive fix.  The public should be aware of this vulnerability and how to prevent it from being exploited, rather than being kept in the dark."
We agree.  It does appear that where the DoorLock issue is concerned, Apple dropped the ball.  The company is normally much better at handling and responding to issues like these.  Here's hoping they take Spinolas' criticism in the spirit in which it was intended and strive to do better when the next issue inevitably rears its head.
If you own an Apple device and if you use HomeKit be sure to check your iOS or iPadOS version.  If you're running anything prior to 15.2.1 upgrade right away to mitigate your risk.