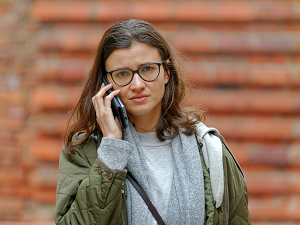 If you're like most cellphone users,  you absolutely love the automatic call blocking feature that most companies offer as part of their standard service.  A call comes in from a "suspicious" number and the phone just blocks it.
That's awesome and even better is you can add new numbers to it.  So on those occasions when a spam call gets through it's a simple matter to add the problematic number to the "don't let through" list and you've got one less thing to worry about.
Since those calls are out of sight and out of mind however, it's easy to lose sight of the fact that they're still happening.  In fact, according to data recently offered by telecom giant T-Mobile the company has blocked a staggering 21 billion scam, spam, and other unwanted robocalls so far this year.
Even more dismaying though is the fact that this year (2021) has seen scam call traffic jump by an almost unbelievable 116 percent compared with the data from last year.  That amounts to more than 425 million scam calls attempted every week.  It's a mind-boggling crush of phone traffic thankfully blocked by the fine folks at T-Mobile and other carriers.
These calls run the gamut.  According to the company's data the calls were related to a broad range of topics including fake vehicle warranty scams, scams related to the Social Security office, package delivery, and insurance related scams to name a few.
The company had this to say about its "Scam Shield" service:
"T-Mobile Scam Shield has identified or blocked over 21 BILLION calls for T-Mobile and Metro by T-Mobile customers through early December 2021. 
The lowest measured month for scam traffic was January 2021, identifying 1.1 billion calls as Scam Likely. By November, volume had increased exponentially, and T-Mobile identified double the January traffic at 2.5 billion calls as Scam Likely."
Kudos to T-Mobile for fighting the good fight!