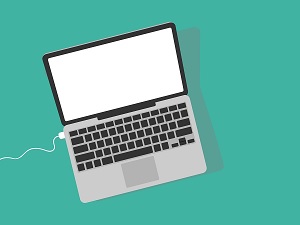 Craig Federighi, one of the top executives at Apple, is not happy, and recently made his displeasure known in court. In response to questions from Apple's lawyers, he said, "Today, we have a level of malware on the Mac that we don't find acceptable."
Federighi made the statement in defense of Apple's longstanding strategy to create what amounts to a walled-off garden where all of its hardware and software lives.
While it's a valid, viable approach, it has sometimes made enemies of other companies. A recent case in point involves Epic Games and their award-winning title, Fortnite, which Apple banned from the App Store. They banned it in response to Epic including a direct payment system for in-game currency in a bid to bypass Apple's standard 30 percent fee.
Epic says Apple's approach is too restrictive. Apple points to the current levels of malware, and the potential ways an embedded payment system can be abused as a reason to stay the course.
Where Macs in particular are concerned, the malware problem is worlds worse than it is for iPads and iPhones. This is because those devices can only install apps from Apple's App store, while Mac users can install software from anywhere.
Federighi compared MacOS to a car, while iOS was designed with child safety as the primary concern, saying:
"The Mac is a car. You can take it off road if you want and you can drive wherever you want. That's what you wanted to buy. There's a certain level of responsibility required. With iOS, you wanted to buy something where children can operate an iOS device and feel safe doing so. It's really a different product."
The core argument here is that taking a more permissive attitude with apps and where they can be installed from would have a profound impact on the iOS ecosystem, and almost certainly not for the better. Unfortunately, given the recent Epic v. Apple court case, it may no longer be their decision to make. Stay tuned for the court's ruling on the matter, and if you're an iPhone user, hang onto your hat. Depending on how the courts decide, big changes may be coming for you.