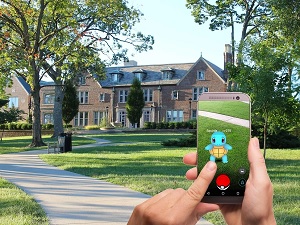 Are you a Pokemon Go fan? If so, we've got bad news. Beginning in October of this year (2020), your game will stop working on older Android and iOS devices.
Support is officially being discontinued for Android 5, iOS 10, and iOS 11. Additionally, the company is ending support for the iPhone 5S and the iPhone 6. If you're using any of the above, you'll need to upgrade either your OS, your equipment, or both.
Niantic, the company that makes the wildly popular game, didn't offer up a specific reason for ending support on the equipment and Oss mentioned above. However, one can safely assume that it's probably related to an upcoming feature the company knows won't run on those systems.
In any event, if you're a fan and you want to keep access to the game itself, the items you've collected, and to your PokeCoins, you'll need to upgrade before mid-October of this year.
Concurrent with the end of support warning, the company also announced three weeks of Mega Evolution-themed events in the month of September:
A Mega Pidgeot event that is slated to run from September 1st through September 7th
A Mega Houndoom event that will run from September 11th through the 17th
A Mega-Evolution Timed Research story event that will run from September 22nd through the 28th.
So sure, you may have some upgrading to do, but the reward is that you get three supremely cool week-long events. You'll be well positioned to keep right on enjoying the game into the future. What's not to like about that?
Kudos to Niantic for giving their playing base plenty of time to respond to the change, and for making one of the most iconic games in recent history.