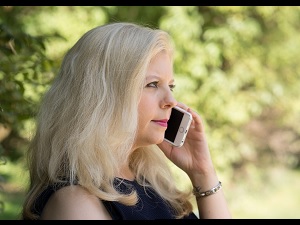 For the last couple of years, the primary means of communication when conducting phishing campaigns has been email. Phishing emails have been absolutely rampant. So much so that people are increasingly on their guard against them.
Naturally, this prompts scammers to change their tactics, switching things up a bit to catch people by surprise.
In this case, according to recent data published by HMRC, the scammers are opting to rely on phishing calls and text messages to dupe people into giving up their personal information. HMRC is the UK's equivalent of the IRS.
According to the data, about half of the phishing calls and texts take the form of bogus tax rebates or other refunds. The problem has become so widespread that HMRC had to recently issue an alert.
The alert stated in part as follows:
"HMRC will never ask for personal or financial information when we send out text messages. Do not reply if you get a text message claiming to be from HMRC offering you a tax refund in exchange for personal or financial details. Do not open any links in the message."
While their advice was specific to taxpayers in the UK, the same basic advice could easily apply to and be published by the IRS here in the US. It's worth repeating that if and when you get calls or texts from the IRS, they will never ask for any personal or financial information. If you get a call or a text from someone claiming to be the IRS and they ask for that sort of information, it should serve as a giant red flag. The appropriate response is to simply hang up or delete the text message in question.
In a year or two, the scammers will no doubt swing back to relying primarily on email, but for now, be aware that your phone, via either calling or texting, has become their new favorite tool.