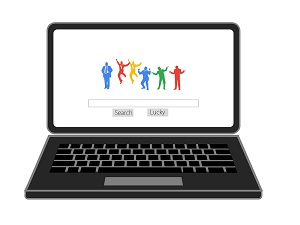 If you use Google Chrome on a mobile device, you'll notice something any time Google displays a list of sites. Let's say for example, if you perform a search for a keyword on Google.com, each website's favicon will be displayed next to the link.
This is to provide a visual cue about exactly what site a given piece of content is coming from.
It's a genuinely useful feature, so Google decided to add it to their desktop experience for PCs. Unfortunately, based on the immediate backlash the company got, some things that work well in the mobile ecosystem simply don't translate well to the desktop ecosystem.
Users complained bitterly when they noticed the new feature (which had been unannounced), claiming that the change made it harder to distinguish legitimate search results from paid advertisements. In fact, some users claim that it was an intentional bid on Google's part to disguise their paid advertisements, making them blend seamlessly into the search results proper.
The backlash was severe enough that Google rolled back the change and issued a statement.
Their statement reads, in part, as follows:
"We're dedicated to improving the desktop experience for Search, and as part of our efforts we rolled out a new design last week, mirroring the design that we've had for many months on mobile. The design has been well received by users on mobile screens, as it helps people more quickly see where information is coming from and they can see a prominent bolded ad label at the top. Web publishers have told us they like having their brand iconography on the search results page. While early tests for desktop were positive, we are always incorporating feedback from our users. We are experimenting with a change to the current desktop favicons and will continue to iterate on the design over time."
Based on this statement, we conclude that although Google rolled back the change temporarily, it's almost certain to return at some point in the not too distant future.