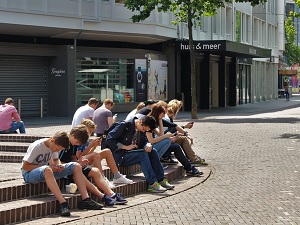 Zynga is a wildly successful gaming company with a number of hit titles under their belt including FarmVille, Words with Friends, Zynga Poker, Mafia Wars, and Café World.
Their titles boast more than a billion players, worldwide, which is a number that would make most gaming outfits green with envy.
Naturally, their success has painted a giant target on the company. Recently, a Pakistani hacker going by the alias Gnosticplayers has claimed that he successfully breached Words With Friends and made off with a massive database containing information on more than 218 million users.
It doesn't appear to be an idle boast.  Recently Zynga acknowledged that they had been breached and that a variety of data was stolen from certain players of Draw Something and Words With Friends.
For his part, Gnosticplayers has been quite forthcoming, even providing The Hacker News with a sample of the stolen data, which includes:
Player name
Email address
Login ID
Hashed password
Password reset token (if present)
Facebook ID (if connected)
User Zynga account ID
He also boasted that he made off with data belonging to some 7 million Draw Something users, and in this case, revealed that the data he stole contained plain text passwords.
Zynga issued a statement which reads, in part, as follows:
"An investigation was immediately commenced, leading third-party forensics firms were retained to assist and we have contacted law enforcement. As a precaution, we have taken steps to protect these users' accounts from invalid logins.  We plan to notify players as the investigation proceeds further."
If you play either Words With Friends or Draw Something, you should change your password immediately and be on the lookout for phishing scams aimed at you in a bid to try and extract even more information from you.