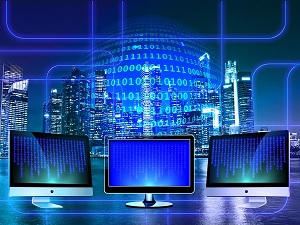 An UpGuard research team recently discovered several unsecured Amazon S3 buckets belonging to the Israeli IT Services firm Attunity.
The company left the buckets unsecured, exposing more than a terabyte of sensitive information belong to a number of prominent companies including Ford, TD Bank and Netflix.
To provide a sense of scale, Attunity has more than 2,000 clients worldwide, including many on the Fortune 100 list.
Three different Amazon S3 databases were left open.  These were:
Attunity-it
Attunity-patch
Attunity-support
Upon discovery, the UpGuard research team contacted Attunity and by the next day, all three databases had been secured.  At this time, it's not known with complete certainty whether an unauthorized third party was able to download the databases. Early indications say they weren't, but if they did, they're now in possession of a treasure trove of information.
An UpGuard analysis of the three databases revealed that they contained:
A massive 750GB trove of email backups
A variety of Microsoft OneDrive account details
System passwords for a variety of network assets
Sales, marketing and contact information
Project specifications
Other similar data
Qlik is a larger company in the process of buying Attunity, and they released a statement that reads, in part, as follows:
"We are still in the process of conducting a thorough investigation into the issue and have engaged outside security firms to conduct independent security evaluations.  We take this matter seriously and are committed to concluding this investigation as soon as possible.  At this point in the investigation, indications are that the only external access to data was by the security firm that contacted us."
The UpGuard research team added the following:
"The risks to Attunity posed by exposed credentials, information and communications, then are risks to the security of the data they process.  While many of the files are years old, the bucket was still in use at the time detected and reported by UpGuard, with the most recent files having been modified within days of discovery."
Kudos to UpGuard for finding the issue and alerting Attunity, and to Qlik for their timely response.  Here's hoping the early indications hold, and hackers somehow missed the exposed databases.